We Want YOU to Buy With Us!
Buying a home is one of the biggest investments and financial decisions you can make. While it is a major commitment and responsibility, it is also a very exciting time in your life. We are proud that we will get to play a part in it and are excited about soon having the privilege of handing you the keys to your new home.
With that said, it's important to keep in mind that home buying is a process. We will be working hard to make sure that everything is as rewarding as possible, guiding you at every step, and making sure that all of your needs and desires are met. 
Where to Begin
Start by talking with a local lender! A lender can help you get pre-approved on your home loan to make the home buying process that much easier for you. If you're wary about your credit, call a lender! They can help you get your credit where it needs to be so you can the best loan possible!
One of our favorite local Colorado lenders is Chris Franquemont with North Pointe Bank. Chris specializes in structuring loans in a manner that best fits clients current and future financial needs.
Trying to figure out the steps of home buying once you've made your offer? Check out our video where we discuss the Home Buying Proces.
If you liked this video there are a ton more on our vlog just like it! We cover all topics from home buying to selling to renting and we promise you won't be disappointed! 
Buy or Rent?
One of the biggest questions our potential clients face is deciding if it is better to buy or to rent. Most realtors push you to buy, but that's what makes us different! We want you to do what is best for your family and your finances. Give us a call at 719-822-1MOM and we'd be happy to discuss the pros and cons of buying versus renting in our current market here in Colorado Springs.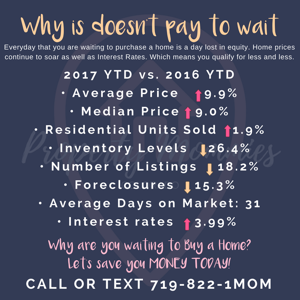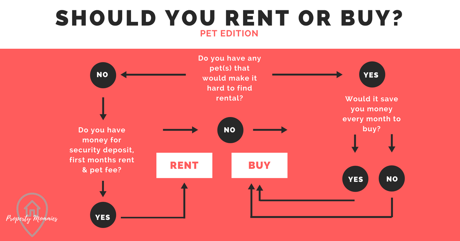 Curious about what's happening in your neighborhood? You can create a custom market report to see what's active, under contract, and sold in your neighborhood! 
Considering selling or refinancing your home? Get an INSTANT property valuation now!
 today to find out how we can be of assistance to you!